Description
This residence is a great base for a skiing holiday and includes:

> Television
> Balcony
> 1 outdoor parking space
Sleeps
-

Cot subject to availability (included in the price)
Kitchen
-

Kitchen

-

Oven

-

Microwave oven
-

Refrigerator

-

Dishwasher

-

Cooker
Facilities
-

Television (included in the price)
Outside
-

Lake view

-

Balcony

-

1 indoor car park extra charge (optional) : 20€ per week
-

Shared pool (included in the price)

-

Indoor Pool

-

Children's swimming pool
Options & Services
-

Final cleaning extra charge (optional) : 34€ per stay

-

Towel extra charge (optional) : 8€ per person per stay

-

Bed linen extra charge (optional) : 8.40€ per kit per stay

-

Internet (included in the price)
-

Sauna (included in the price)

-

Hammam (included in the price)

-

Hot tub (included in the price)

-

Pets after agreement allowed extra charge (optional) : 4.80 euros hors vacances scolaires per animal per day
Service charges & Taxes
-

Extra costs (included in the price)

-

Water (included in the price)

-

Electricity (included in the price)
-

Deposit (compulsory) : 150€ per stay

-

Visitor's tax (adult) extra charge (compulsory) : 0.65€ per person per day
Miscellaneous
-

French Chèques Vacances accepted
Activités Bien être
included in the price:
-

Shared pool (included in the price)

-

Indoor Pool

-

Sauna (included in the price)

-

Hot tub (included in the price)

-

Hammam (included in the price)
Animations et Clubs Enfants
included in the price:

P'tit BoO (3-6 ans) :

Jeux d'éveil et éducatifs, ateliers (dessin, maquillage, peinture, cuisine...), préparation du spectacle avec représentation en fin de semaine... sans oublier les ateliers "nature".



Maxi' BoO (7-10 ans) :

Activités sportives sous forme de jeux, grandes courses d'orientation à travers les villages, constructions de cabanes... sans oublier la préparation du spectacle avec représentation en fin de semaine.



Club Ados (11-14 ans) :

Rallyes sportifs, grands jeux, chasse au trésor, ateliers manuels ou artistiques et spectacle de fin de séjour ! En toute sécurité, découverte de talents sportifs ou créatifs et des vacances inoubliables.

Opening dates

Available from 12-04-2014 to 10-05-2014

Available from 28-06-2014 to 30-08-2014

Available from 18-10-2014 to 01-11-2014

Club Jeunes (15-17 ans) :

Sports, détente, soirées, discussions interminables dont ils ont seuls le secret... Souvent épris de liberté, les jeunes se rassemblent, créent de nouvelles bandes de copains autour d'une ambiance musicale, d'activités sportives.

Opening dates

Available from 12-04-2014 to 10-05-2014

Available from 05-07-2014 to 30-08-2014

Available from 18-10-2014 to 01-11-2014
Local surroundings
-

Airport : Aéroport International de Genève Cointrin 55 km

-

Close city : Genève 50 km
-

Train station : Gare d'Evian 5 km

-

Tourist attraction : Auditorium Palais Lumière 5 km

-

Supermarket < 500 m

-

City center < 1 km
Activities
-

Thalassotherapy

-

Golf 18 hole

-

Walking, hiking
Map
Geographical situation of your rental
Close golf courses
EVIAN MASTER GOLF CLUB (1km)

Address:

Rive Sud du Lac de Genève

74500 EVIAN CEDEX

Telephone: 04 50 26 85 00

Specifications

- Golf ouvert
- 18 hole golf course

GOLF DE MACHILLY COMPACT (25km)

Address:

Grange Vigny

74140 MACHILLY

Telephone: 04 50 94 63 03

Specifications

GOLF CLUB D'AVORIAZ (1 800 m) (26km)

Address:

Office de Tourisme

74110 AVORIAZ

Telephone: 04 50 74 11 07

Specifications

- Golf ouvert
- 9 hole golf

GOLF DES GETS (28km)

Address:

Les Chavannes

74260 LES GETS

Telephone: 04 50 75 87 63

Specifications

- Golf souscond
- 18 hole golf course

GOLF DE DIVONNE LES BAINS (H) (36km)

Address:

Route de Ges

12200 DIVONNE LES BAINS

Telephone: 04 50 40 34 11

Specifications

- Golf ouvert
- 18 hole golf course

MORNEX GOLF CLUB (39km)

Address:

Sous le Mont

74560 MONNETIER MORNEX

Telephone: 04 50 36 58 20

Specifications

GOLF CLUB ESERY (40km)

Address:

74930 ESERY

Telephone: 04 50 36 58 70

Specifications
7
Customer reviews
Overall rating
Accommodation
Cleanliness

Facilities
Local surroundings

Reception welcome








Ce client n'a pas laissé de commentaire








Appartment was nice but could have been cleaner.








Je n'ai aucune critique à faire sur ce séjour, qui a vraiment été super génial !!!








Ce client n'a pas laissé de commentaire








Résidence très bien, appartement propre car récemment rénové








Ce client n'a pas laissé de commentaire








Ce client n'a pas laissé de commentaire
Info Station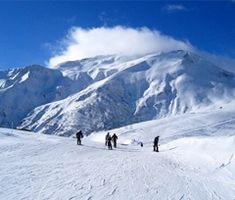 Haute Savoie
- Rhône Alpes (France)
Thanks to its great snow cover, the Haute Savoie has always been a popular destination for winter sports lovers. Ski resorts first emerged here at the beginning of the 20th century with Megève opening in the 20s, followed by La Clusaz and Morzine. Since then, around fifty resorts have developped in the 4 large ski areas of Portes du Soleil, Grand Massif, Massif Aravis, and Evasion Mont-Blanc. Being the highest peak in Europe at 4810m Mont Blanc is a spectacular sight not to be missed. The Haute Savoie is now known for the famous resorts of Chamonix, Chatel, Les Gets, Morzine, Megève and avoriaz.
The food here is excellent with the specialties of Haute-Savoie including Farçon (a successful mixture of potatoes and fruits), Cartis aux Poires and the classics: tartiflette, fondue and raclette. The neighbouring departments are Savoie, Isère and Ain.
In Haute-Savoie you will find an amazing choice of chalets and apartments for a memorable holiday. Let us help you find the place of your dreams for your next holiday rental.